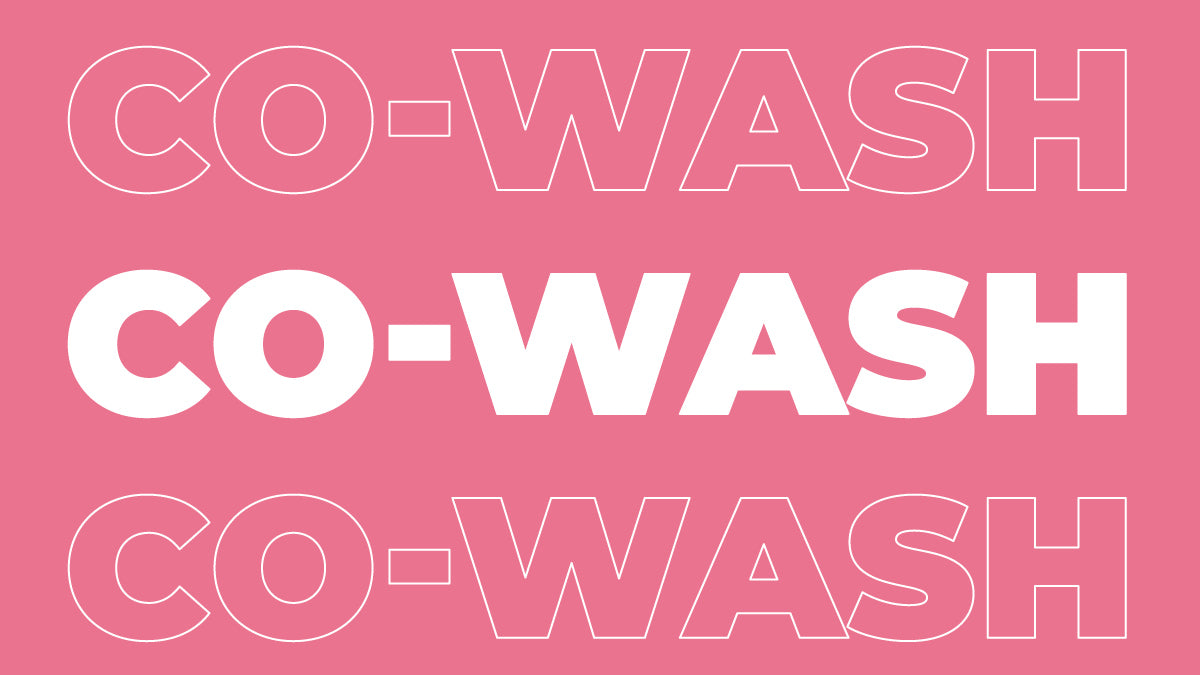 Co-wash: reduce your shampoos step by step
Do you feel the need to wash your hair several times a week? After sport, to achieve a particular hairstyle? We have the solution to avoid too many shampoos: the co-wash!


What is co-wash ?
It is an alternative to shampoo that allows you to start from scratch in your hair routine without drying out your hair with a cleansing product. Because the washing base of the shampoo, as natural as it is, dries the hair by cleaning it. The objective is to free the hair from the impurities of the day and to moisturize it at the same time. Hence the term co-wash: conditioner washing. This way you can space out your washes and still have radiant hair!

The different co-wash types
The first co-wash is the one done with a conditioner because it contains a small amount of wash base. The Pink Paradise conditoner is suitable for all textured hair types. Use it as you would your regular shampoo, leaving it on for a few minutes, then rinse with clean water and begin your styling routine.

In co-wash, or more precisely no-poo, it is also possible to start from scratch with the Repair Time mask. This moisturizing and strengthening treatment will allow you to restart your routine while softening your hair fibers. Leave it on for 5 minutes before rinsing with clear water and drying your hair.
Finally, the last option for a co-wash is the purifying self! For oily roots and dry ends, the Tropical Detox treatment will be another alternative to shampoo and not the least. It will purify your scalp and clean it while detangling the lengths!Leave it on for a few minutes before rinsing and then blow-drying your hair as usual and applying your styling products.
The tip of the team Les Secrets de Loly
For fine wavy hair that tends to get greasy easily, we recommend not leaving your co-wash on for too long, especially Pink Paradise or Repair Time, which contain very moisturizing agents. On the contrary, very dry hair will love co-wash that is left on for long minutes!