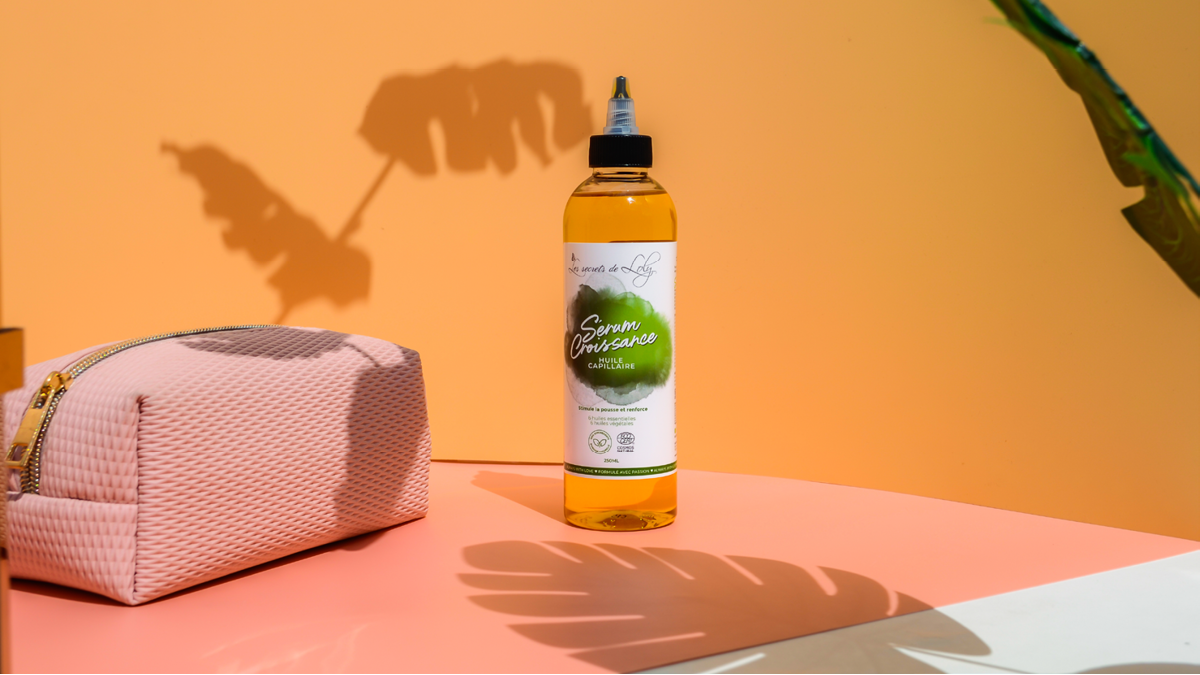 How to apply a hair serum ?
Strengthen your hair, nourish it, make it silky and healthy. So many benefits thanks to a hair serum. Now we explain how to use it:
Our Sérum Croissance
100% natural. Our Sérum Croissance is 100% natural! Composed of 6 vegetable oils and 6 essential oils*, it is a 3-in-1 concentrate that activates growth, fights breakage and can alleviate itching problems.
List of vegetable oils: avocado, sweet almond, coconut, jojoba, soy, olive.
List of essential oils: ylang-ylang, himalayan cedar, peppermint, basil, grapefruit, rosemary.
Oil bath: strengthening and structuring in depth
Like almost all oil synergies, our Serum Croissance can be applied as an oil bath to the entire hair and before shampooing to avoid weighing down the hair mass. Apply it from the scalp to the lengths and leave it on for 30 minutes. Rinse with clear water before starting your washing routine. Be careful, fine hair will not need too much oil, especially at the roots.
Growth serum
It is also possible to promote hair growth by stimulating the scalp and letting the right active ingredients penetrate. The Serum Croissance will be perfectly adapted since castor oil has regenerating but also stimulating properties, avocado oil composed of omega 9, vitamin A, B6 and E nourishes and strengthens the hair.Apply it to the scalp as regularly as possible (twice a week) while making circular movements to activate blood circulation and thus stimulate growth. No need to rinse.
Finishing oil
Want to seal in moisture and limit frizz? Apply our Serum Croissance or any dry vegetable oil like grapeseed oil or jojoba oil at the end of your styling routine. Just a few drops will seal in the moisture. No rinsing necessary either.
A tip from the Les Secrets de Loly team
The Serum Croissance or any hair serum can be used on the beard as a growth serum to gain length and strengthen the hair!
*The Growth Serum is not recommended for children, pregnant and nursing women because it contains essential oils.