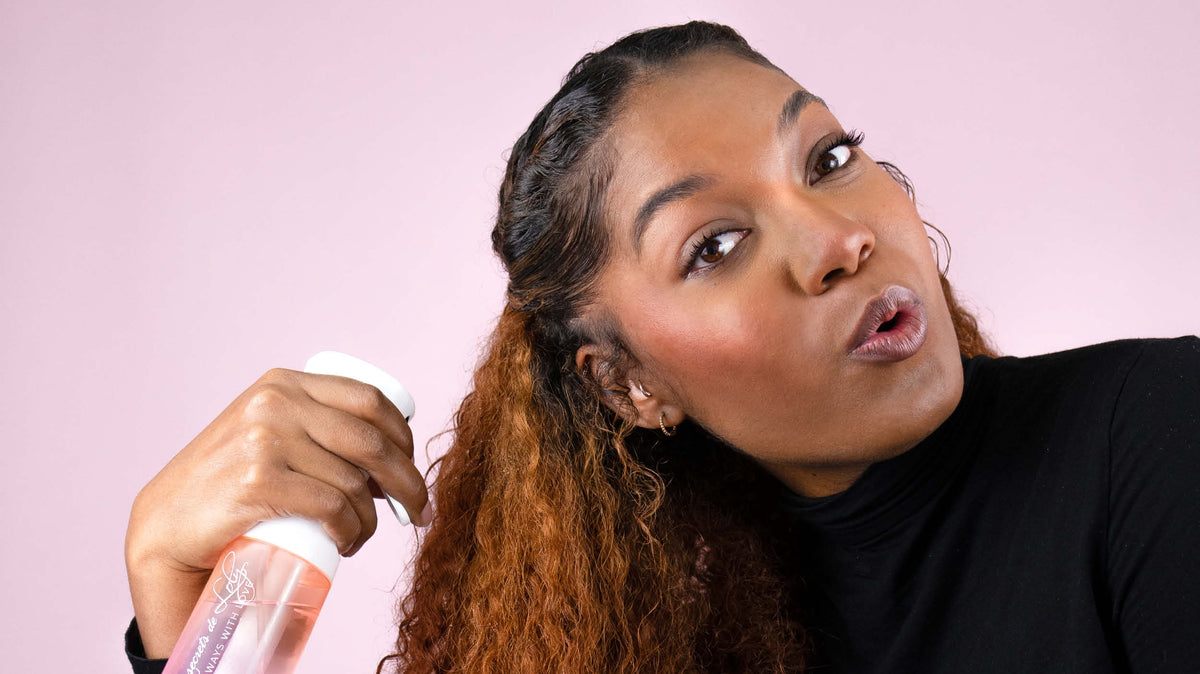 Party hairstyles for wavy, curly, coily and kinky hair
Short hair, long hair, curly, kinky, wavy or coily hair. finding a hairstyle adapted to your needs is sometimes complicated. At LSL too, hairstyles on textured hair are a subject of debate: attached, detached, high hairstyles, low hairstyles... What to choose to be both on fleek and not take 2 hours to prepare for your evening?

We wrote you our best tips to enhance your hair without having to call on hairdressing professionals. The team validates 100% these easy haircuts.

Hairstyle on kinky hair
Keeping your afro and highlighting it is already a hairstyle in itself and we love seeing afros with different textures and lengths. The team offers you a very simple little hairstyle to give a bit of originality to your afro that you will find on the TikTok of the brand.
Separate two small parts on the front of your hair and apply a dab of Magic Twist to form two small braids or twist. Then make your afro puff at the back with one of our Skurlchies from the Christmas boxes!

For a more curly look, you can absolutely do an afro puff after twisting all of your hair. Here too, the Magic Twist will allow you to nourish and seal your hairstyle for a plumper structure.

Hairstyle on long hair
For hairstyles that reach the shoulders or even below, the team offers you a hairstyle that suits all textures, straight hair included! Yes you read that right, all the textures. It will obviously have a different rendering but that is what we love the most: the singular beauty of each person!
Start by moistening the side of your hair to make styling easier. Flatten each side with the Boost Curl by making a glued twist then come and block it with a barrette. Repeat the same thing on the other side then tie the two together or with the whole hair if you wish with a Pineapple Ring.
Hairstyle on curly hair
Another original and easy hairstyle to achieve on curly hair, short or long. Of course, you can do it on any other texture as long as your hair is long enough to be able to tie it up. Find the video tutorial on our TikTok.
Start by parting the back of your hair and the front to make two buns in the front with two Skurlchies. You can dampen your hair with the spray Rainbow Mist and apply the Boost Curl to flatten and prevent frizz. Take out two small locks at the front and define your curls with a dab of Boost Curl on slightly damp hair.