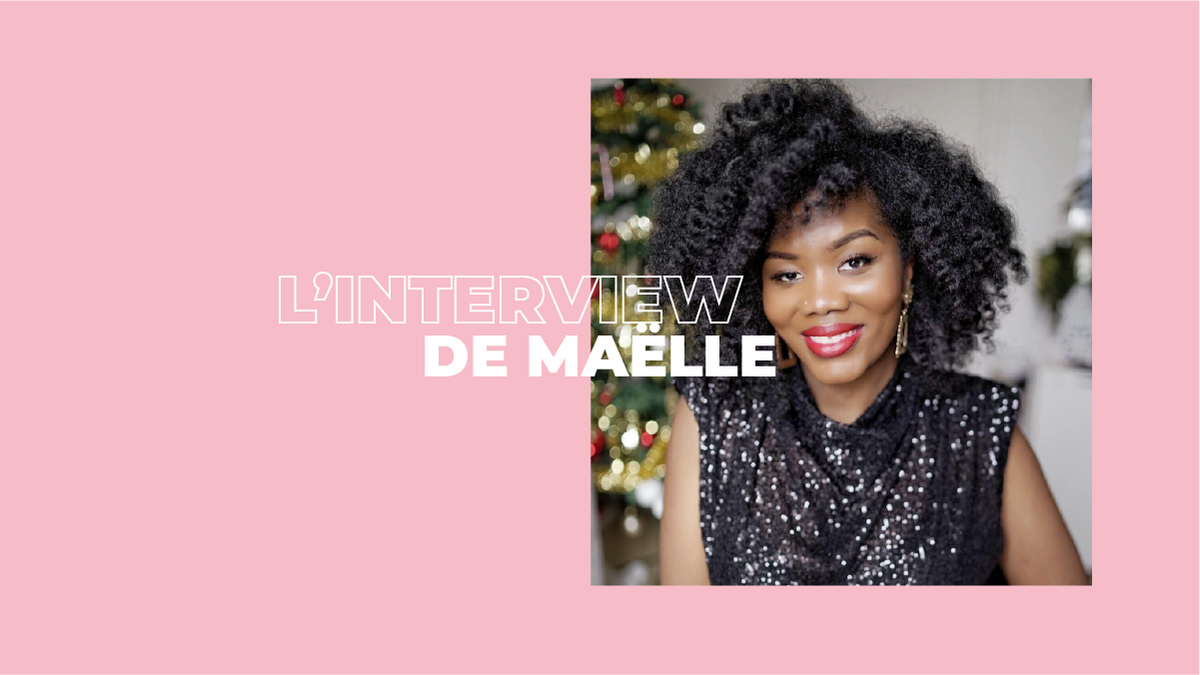 HolyKurls interview: advice from a specialized hairdresser
Maëlle, aka HolyKurls on Instagram has always loved taking care of her kinky hair and those around her. After going natural in 2013 , she no longer sets foot in a hair salon due to the lack of a textured and natural hair care specialist!
It was only 6 years later, during her retraining to become a hairdresser, that Maëlle rediscovered salons but from another angle. She now aims to enter the hairdressing world and meet this growing demand from all people with textured hair, not only kinky, but also coily, curly and wavy. She tells us her story and gives us all her tips:
Her retraining: necessary for her and her customers
After studies that she describes as classic, Maëlle decided to embark on entrepreneurship, something she had dreamed of for many years. Her various encounters with inspiring personalities such as Kelly Massol, founder of Les Secrets de Loly, forged her desire to launch her own business.
She worked alongside Kelly for a long time and therefore quickly became aware of the demand and especially in the world of representations, expertise in the world of textured hair, and even more so for people with kinky hair.
The opening of his HolyKurls Instagram page in 2019 and then of his HolyTexturesStudio professional account in 2020 were the consecration of these years of styling and advising those around her. Her journey has obviously not been without pitfalls and many doubts have arisen, but the need on the part of people who could not find a hairdresser to maintain their hair was such that she never gave up!
Her tips for kinky hair
The ideas received
Kinky hair does not grow . This is obviously completely false! Kinky hair grows like other textures in its Z shape, so it shows much less. The multiple very tight bends also tend to make the hair fiber more fragile and therefore to break more easily.
Washdays take an entire day . Once you have found your routine, and the right gestures integrated, your routine on washing days will not necessarily take you 6 hours! The realization of your protective hairstyles or certain stretching techniques such as braids over the wire can take a little time.
Braiding damages the hair fiber . Quite the contrary! Over the long term, protective hairstyles in general will help the hair to retain its hydration. Maëlle also recommends the twist to quickly protect the fiber, it's a simple and very practical technique. It will be enough to apply a moisturizing and nourishing product during their realization such as the Smoothie and the Magic Twist. Remember to rehydrate the twist daily if you keep them for several days.
Routines on kinky hair
Maëlle advises to do a maximum of 1 shampoo per week and again! For its part, its way day falls rather every two weeks. Between these washes, she recommends co-washes with a moisturizing conditioner like Pink paradise and a hydration product like one of our Smoothies. Here is a typical routine, used by HolyKurls, knowing that each person can adapt their routine according to their needs.
After making protective twists, apply the conditioner for a first detangling

Redo the twist so that the hair does not re-tangle too much

Wash out with moisturizing shampoo

Rinse with the twists in place then remove them for a new detangle

Get out of the shower then apply your styling products before redoing a protective hairstyle if you wish
Except wash day, you can detangle your hair after having moistened it and applied a hair milk.
In general, remember to do care with each wash: pre-poo care such as oil baths before shampooing, moisturizing care just after or protein care once a month! You can completely alternate every other week each shampoo.
Goal pushes
The first advice that Maëlle gives us is to maintain your hair regularly, to provide it with hydration and nutrition. One does not go without the other since hydration makes it possible to soften the hair and therefore make it less brittle and nutrition makes it possible to strengthen the fiber in depth.
Once or twice a week, apply a growth serum such as Growth Serum or vegetable oil by massaging your scalp
In winter, Maëlle advises making protective hairstyles in order to relax the hair and protect the fiber from external attacks.