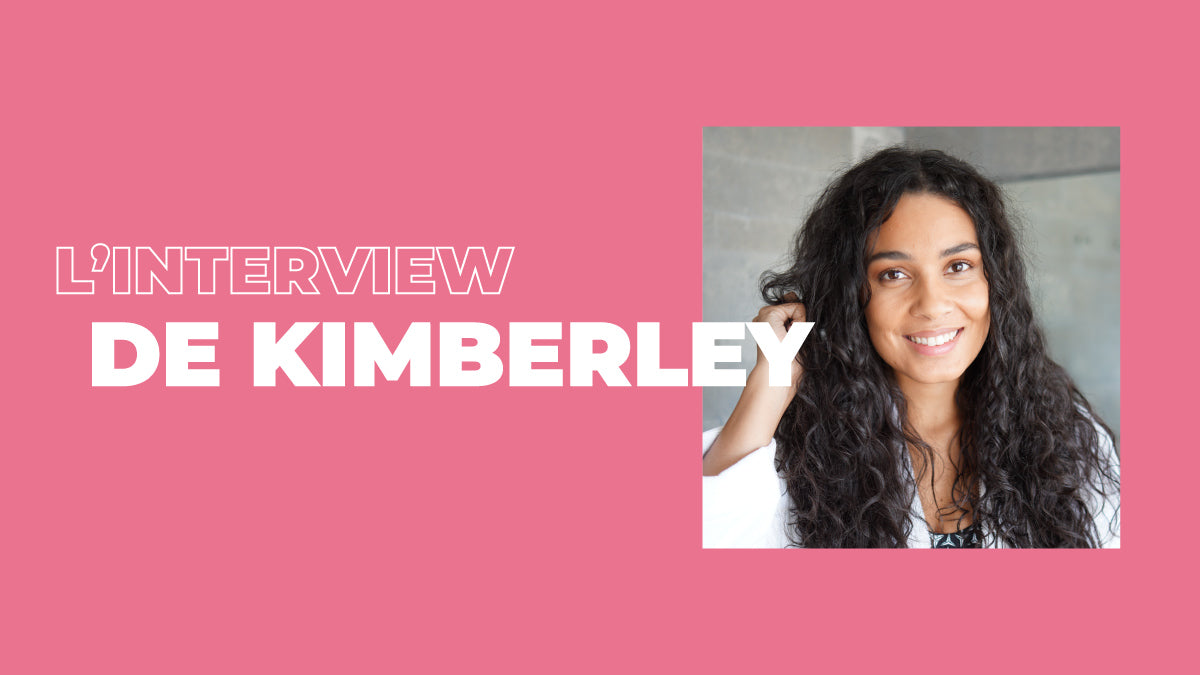 Kimberley's interview: her path to good products
Kimberley is French-Dutch, with a Martinique father's side and a Dutch mother's side. Her sense of belonging is between two cultures as is her hair texture, wavy/curly. She tells us about her evolution:
A conformist professional world
Born of a Martinique/Swedish mix, Kimberley grew up with several textures on her head. Her fine half-wavy, half-curly hair has always been a mystery because of the lack of representation in the media and in her environment. Lots of straight hair and a few people with curly hair but no one with a double texture like hers. So she naturally started straightening her hair like her friends.
When she got to graduate school, the field she studied didn't help matters. Luxury and more specifically lingerie in luxury forced her to conform to a "standard". With her hair straightened and pulled back, these habits quickly turned into a vicious circle: very damaged, she could not see herself assuming her natural hair and therefore continued to straighten it<;
The confinement, a revealing stage
Then in March 2020, during the very first confinement, Kimberley started to stop straightening her hair. For 1 year, she didn't touch a straightening iron and began to find natural waves and embrace them.

With her regular visits on Instagram helping, she started testing big box products, products that were conventional but allowed her to moisturize her hair a bit more. After a few weeks she felt her hair was greasy because the products were more nourishing than moisturizing. So she chose to make her own hair care products thanks to different tutorials.
The discovery of products adapted to her needs
The creation of her care products based on powders and natural components was complicated to pursue in the long term because it took a lot of time and energy. That's when Kimberley discovered the brand Les Secrets de Loly and its varied range adapted to wavy, curly, coily and kinky hair.
A friend told her about the principle of hair transition and it echoed everything she had done. It was time to take charge of her routine and treat her hair, which had been damaged for years by straightening and chemicals, to a fresh start.
Today, Kimberley says it's important to stick with it, that a hair transition can take a long time, but the joy of getting back to your true self is worth all those months of treatment.