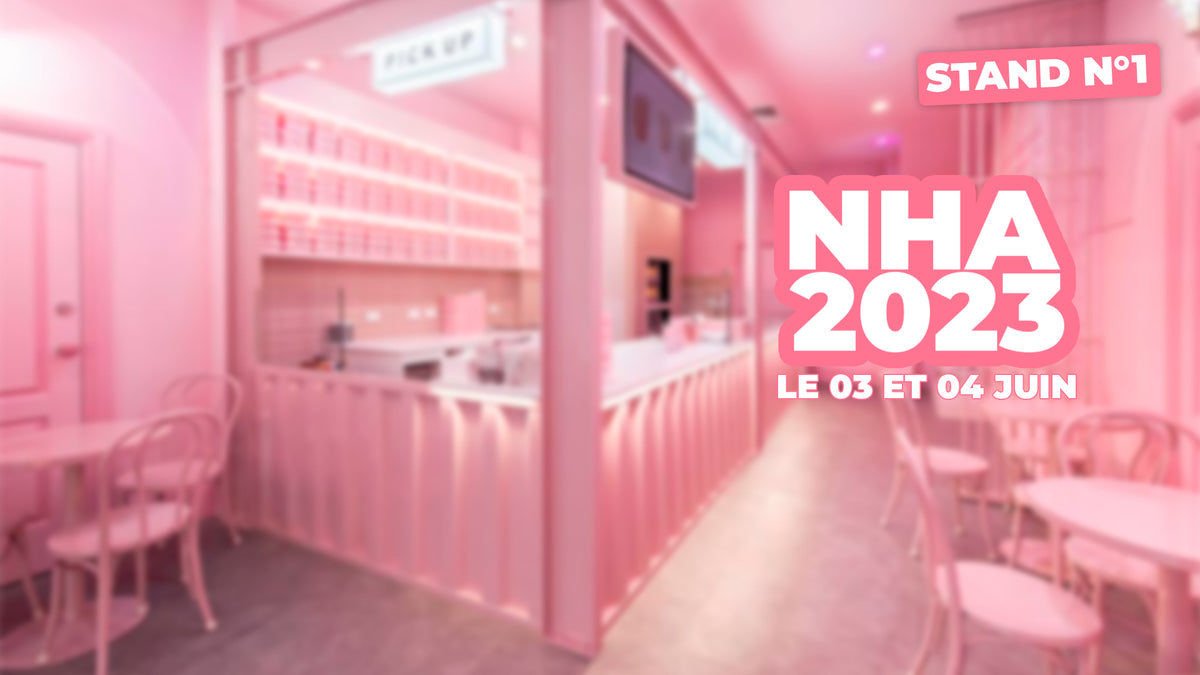 Natural Hair Academy - June 3 & 4, 2023
This is the must-attend event of the year for Lolys and anyone with textured hair who cares about beauty and female empowerment.
Les Secrets de Loly has been taking part in this mythical event fair since its inception and every year, the entire LSL team works tirelessly to offer you offers, workshops, activities and many other surprises.
So come see us many and many to celebrate together natural textured hair and beauty in its entirety!
Useful information
BOOTH 1
Natural Hair Academy event fair
Saturday 3 and Sunday 4 June 2023
Parc Floral, Route de la Pyramide – 75012 Paris
ENTRANCE PARK PYRAMIDES / NYMPHEAS
Transport:
Metro Line 1 – Château de Vincennes station
RER A – Vincennes station
Bus Line 112 – Stade Léo Lagrange station
Velib' stations
Parkings :
Public (paying): up to 500 seats

Our activities in 2023
Our stand: hair diagnostics, news, exclusive offers
Number 1 is indeed the number of the Les Secrets de Loly stand this year! Easy to find us and even more with our theme and colors!
On site, free hair diagnosis, test of new products in preview, meeting the team and Kelly Massol, exclusive offers at NHA, in short, everything is planned to please the community and give you the love and kindness that you give us every day!
A question about your hair texture or your needs? Want to chat with the team? Or simply want to (re)discover our universe? See you on June 3 and 4 at the Parc Floral de Paris for the 10th edition of the Natural Hair Academy.
Marc Vingot grant: €15,000 to be won for entrepreneurs
Just like in 2022, Kelly has decided to award a scholarship to an innovative entrepreneur. With the only difference that this year, €15,000 is up for grabs! So why not you ?
Are you starting a project and already have a business plan to show? Have you launched your project recently and are looking to expand? This scholarship is made for appointment.
You have until May 19 at 11:59 p.m. to apply, find all the information right here !
Roller Park: come and skate in the colors of LSL
No, no, you're not dreaming ! A Les Secrets de Loly Roller Park will be organized at the NHA this year! 500m2 dedicated to skating leisure, and in the colors of LSL!
So go to the back of the salon to roll your hair in the wind and try your best tricks! If you have roller skates or rollerblades at home, please bring them. Otherwise it is possible to rent a pair directly on site!
We are waiting for you many and many! For those who haven't seen it passed, a contest is organized to try to win their place for a dance class on skates on June 3 with @poupéekinky on this same Roller Park, entry to the NHA will be yours also offered if you win. So try your luck under this post!
Talks: authentic testimonies between mothers and daughters
Want to hear testimonies between mothers and their daughters on the maintenance of textured hair and education in general? It is time !
Sunday, June 4, a special Mother's Day talk is organized to address the good gestures to pass on to your children and especially in all the love and kindness that we can bring them!
First guests, the sweet @olovesuuu and her mom! A second duo is scheduled for talk hosted by members of the LSL team. We look forward to seeing you there!
When you take your place for the NHA, remember to select the talk, which is free!
I take my place for the NHA and for the talk!
See you soon on stand n°1,
Always with love,
The LSL Team