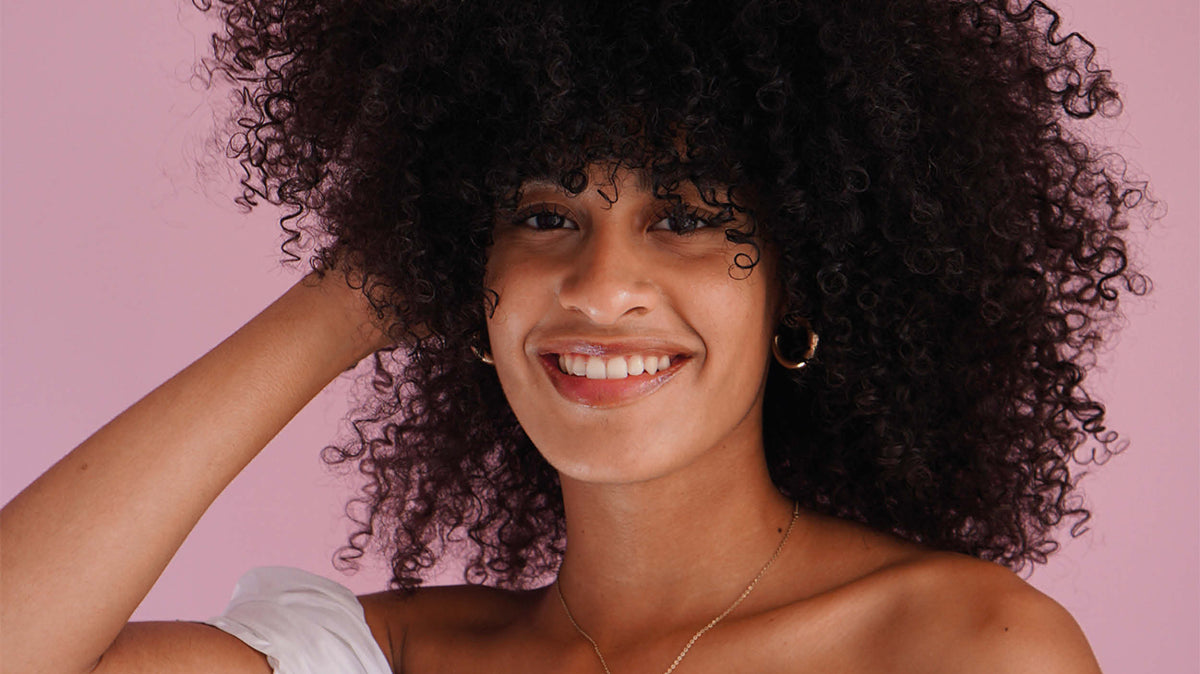 Hair care: time for yourself and your wavy, curly, coily or kinky hair
Why not combine business with pleasure? Taking some time to relax and unwind can obviously go hand in hand with caring for your hair. So slow down and take the time to pamper your hair and leave in the mask that tempts you most.
Depending on the season, the time of life and your own lifestyle, your kinky, wavy, curly and coily hair may need different attention. Have you ever noticed that your hair is sometimes "tired" or cooperative and soft for no apparent reason? This can depend on many things, but here we help you find the right care for your current needs and give you lots of tips to boot!
Moisturising care: softening the fibre for a natural bounce
20 minutes of relaxation for soft, silky and better defined hair! That's what the moisture in the Repair Time mask does for you. Its main active ingredient, glycerin, will make the fibre more supple and therefore better defined. Apply it after your shampoo to damp hair and leave it on for 15 to 30 minutes. Rinse with clean water and apply your favorite styling products.
If you feel your hair is dull and frizzy? It's moisture you're missing! It will be provided by ingredients such as aloe vera, glycerine, flax or of course water! But the biggest challenge will be to keep this moisture in the hair fibre to keep the hair supple! This is where vegetable oils, butters etc. come into play! You can make a DIY mask with aloe vera gel and vegetable oil such as jojoba oil or avocado oil.
Nourishing care: strengthening to face winter
Dry, brittle or split hair will thank you! The lack of nutrition is synonymous with the fragility of the fibre, often due to chemical products or thermal aggression. The objective is to strengthen the fibre in depth with thicker and therefore richer active ingredients. The plant oils present in the Sérum Croissance will help strengthen, prevent breakage and stimulate growth. Apply it as an oil bath 30 minutes to 1 hour before shampooing, or as a finishing oil at the end of your styling routine to seal in moisture. A few drops are all you need.

Vitaminized or pure keratin-based active ingredients, such as in the Cocktail Curl Remedy will strengthen, preserve and protect the hair fibre.
Daily care
For those who want to take care of their hair but don't have time to wait more than 10 minutes, no panic! At Les Secrets de Loly, we have solutions for everyone!
To moisturise and strengthen the fibre in a snap, you can apply our supercharged leave-in Kurl Nectar. This rich leave-in treatment is suitable for thicker or very dry hair. Apply it once or twice a week maximum on slightly damp hair for a better penetration of the active ingredients. Don't forget to scrunch for 1. distribute the product well throughout the hair and 2. get a definition on fleek!
For hair that tends to break easily, we strongly recommend a nutritional supplement treatment. The 4C supplements, capsules to be taken every day, are 100% of natural origin with a base of zinc, minerals and vitamins and can be used by all textures. 2 capsules a day for 1 month, a healthy diet and your hair will be better protected and your scalp rebalanced.
The tips of the team Les Secrets de Loly
For optimal results, our little secret is to mix Repair Time, a moisture mask, with Serum Croissance, a nutrition concentrate: in a bowl, put 70% of Repair Time and the rest in Serum. Apply your mixture to damp hair before shampooing to get a complete hair treatment for your kinky, wavy, curly and coily hair.