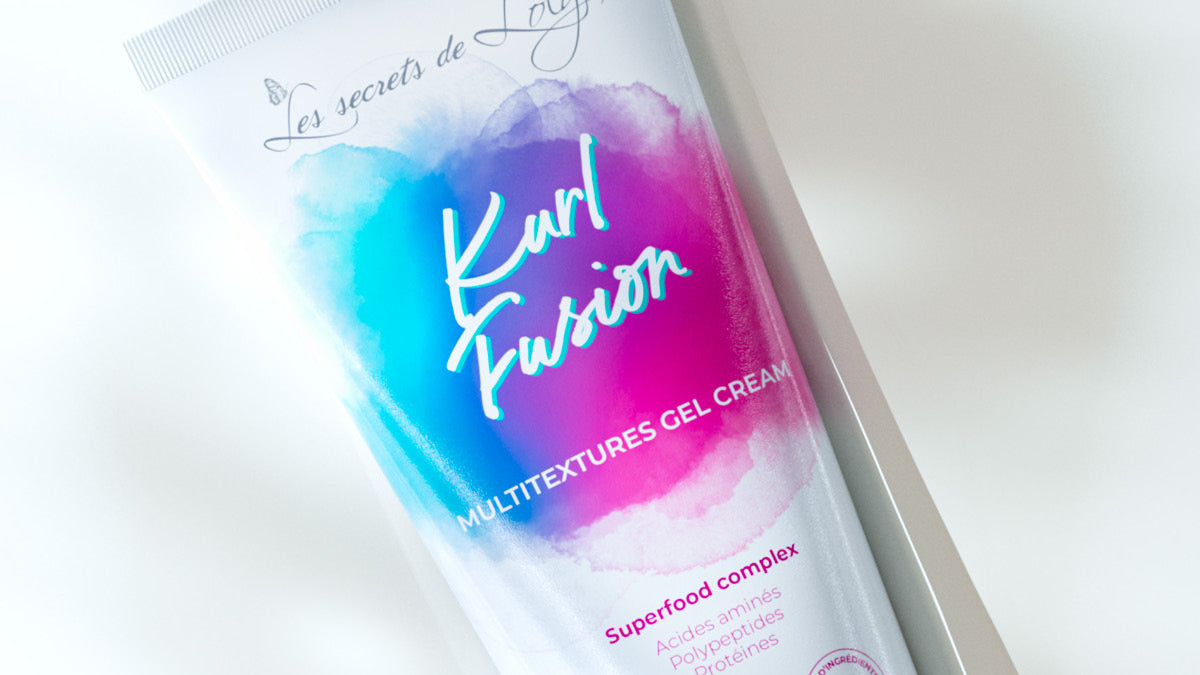 Kurl Fusion: the special multi-texture leave-in
Léonie Daigremont
22/10/2023
If you have multi-textures in your hair , you know it's difficult to find THE ideal product! Indeed, certain textures need more nutrition than others, others need more hydration, etc. You can quickly find yourself with certain hair in less good shape. To learn more about multi-texturing, go here .
That's why after months and months of research, we managed to find THE ideal product for hair with multiple textures. Our new hybrid is born: the Kurl Fusion !
Its composition: a fusion between milk, jelly and gel
Kurl Fusion is a leave-in combining the nutrition of a milk , the hydration of a jelly and the styling of a gel . Discover a creamy and gummy texture , richer than a jelly and more defining than a milk.
Kurl Fusion is composed of revolutionary ingredients that allow it to take care of multi-textures in depth:
Chickpea extract

: provides defined, bouncy curls

Mango butter

: nourishes and prevents the formation of split ends

Vegetable jojoba wax

: revitalizes and makes the lengths shine

Sweet almond vegetable oil

: softens and facilitates detangling

Aloe vera

: hydrates the hair fiber
Its benefits: nourishing, hydrating and defining
The Kurl Fusion is unique! It is multifunctional : it nourishes and hydrates hair that has several textures on the head, limits frizz and provides a "bouncy" effect to your curls without a "cardboard" effect. Its "superfood complex" allows for lasting "curl retention" ! This product is suitable for all curl types from 2A to 4C .
The little extra? His smell ! Kurl Fusion awakens your senses with its sweet Piña Colada scent .
Its use: to integrate into the usual routine after washing
After your washing routine, wring out your hair or if refreshing in the morning, dampen your hair. Add a dab of product to your hands and heat the material between them. Then, apply it to the lengths, section by section. Finally, scrunch then let air dry or dry your hair using a diffuser.
If you feel that your hair needs more hydration and/or nutrition , you can apply Kurl Potion , Kurl Nectar or Smoothie before using Kurl Fusion. Finally, it is also possible to apply the Boost Curl after the Kurl Fusion if you want more definition .
Tips from the LSL team
The magic tip to further activate the product's active ingredients, apply Kurl Fusion using your damp hands . Hydration , nutrition and definition are yours in one go!