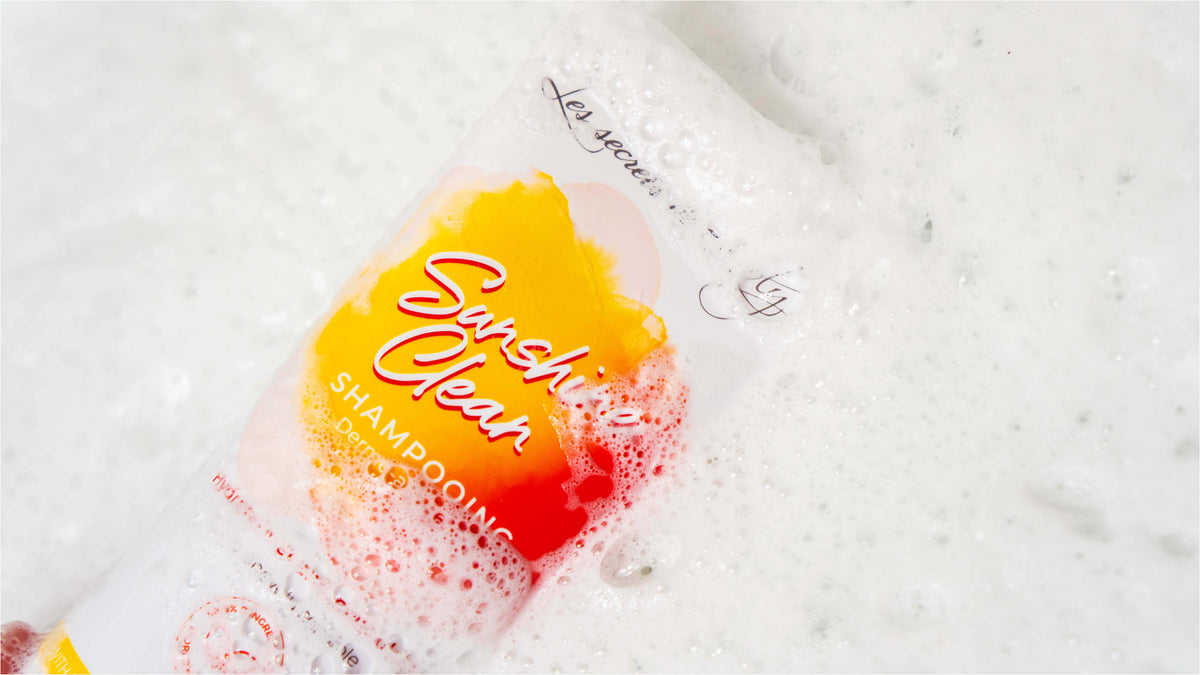 Sunshine Clean : the soothing shampoo
Have you ever stopped enjoying a shampoo or had periods of itching? Changing shampoos on a regular basis means that your hair doesn't have time to get used to them and therefore doesn't receive the same benefits as it did during the first week of use.
The Sunshine Clean can be added to your routine if you have a sensitive scalp to alternate with other shampoos to soothe your scalp from time to time. We give you here all our advice for the use of this purifying shampoo:
Its composition: regulating and strengthening
The Sunshine Clean contains active dermo-soothing ingredients that regulate the pH of the hair and excess sebum. Sebum secretion is the most natural way to moisturize wavy, curly, coily and kinky hair. But when it becomes too important, it makes the hair greasy very quickly and can block the pores of the fiber. In this case, it will be important to clarify with the Tropical Détox to free the pores and start again on a healthy basis.

The Sunshine Clean is also well dosed in hydration to soften the fiber and make it more supple. Its fortifying active ingredient, panthenol B5, will also allow to reinforce the fiber deeply.
Its benefits: soothing and purifying
For your sensitive scalps and mild itching,our Sunshine Clean will be your best ally. It will gently cleanse your scalp of impurities while softening the hair fiber. Your hair will be cleaned without being attacked and the scalp pH will be regulated.
Its use: as a complement or in your routine
Less greasy roots, more supple and shiny hair, you can alternate this shampoo with another shampoo, more moisturizing, or even lighter for example, in order to combine the benefits of each. Or, this shampoo can become part of your hair routine and accompany you week after week! You can then choose between two conditioners:
the lighter one: to stay on a will to care gently, the Cream Conditioner

will allow to detangle gently and moisturize without weighing down. Volume is yours!

the most detangling: to gently clean and detangle your toughest knots the Pink Paradise

will be perfect to make your knots slip.
Apply it by insisting on the scalp and letting the product clean the lengths by flowing. It is not advisable to use a large quantity of product to "wash everything out" because the product will clean the lengths when rinsing.

The tips of the team Les Secrets de Loly
For very sensitive scalps, intense itching or recurring scalp problems, we advise you to make an appointment with a health professional to get the best advice.