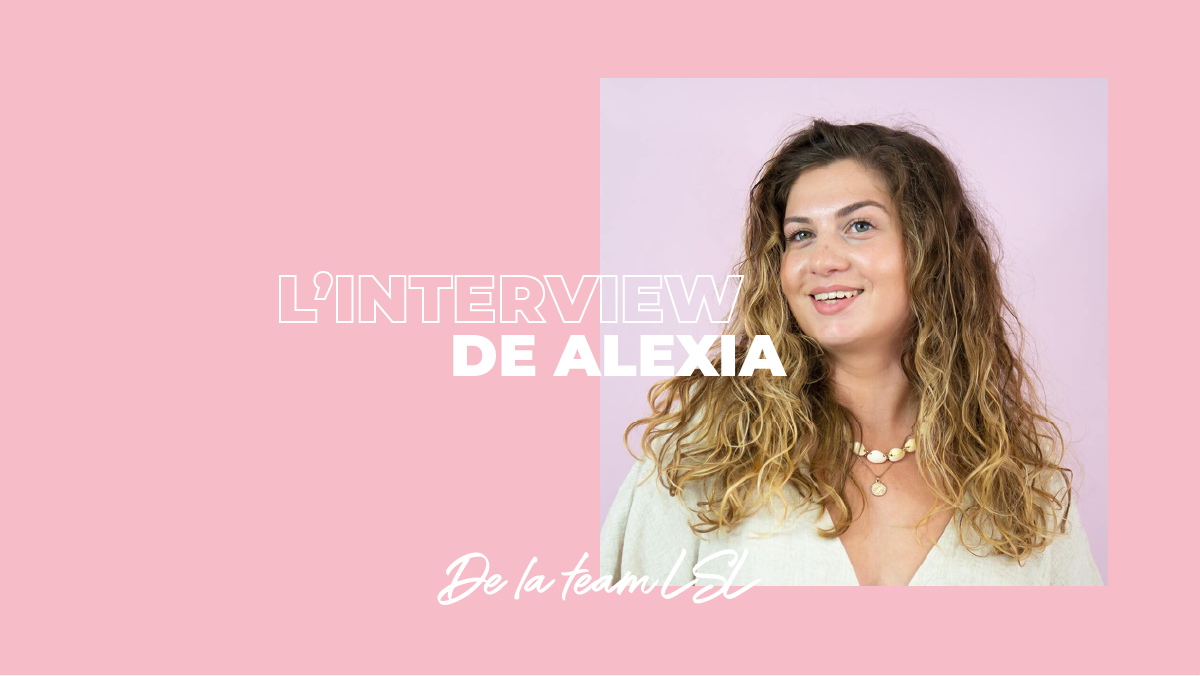 Interview team LSL: Alexia and her hair transition
Alexia, in charge of influence at Les Secrets de Loly began her transition when she joined the company. After more than 10 years of preening and various attempts to change routines, she took the plunge! In this article she tells us about her steps and the difficulties she still faces today with habits that are anchored in her daily life:
Hair transition: discovering a new texture
As a child, Alexia was nicknamed "golden curls" because of her pretty blonde curls. But as she grew up, her texture changed and her curls relaxed a bit. Soon, when she got to college, she started straightening her hair, to fit in with the norm and avoid criticism. But this did not necessarily improve everything at once since Alexia was still receiving remarks because of her hair mass (a dream for many, we know!). Then followed 10 years of straightening and coloring! With products of supermarkets and especially very heavy for its texture, precisely to avoid that they inflate or are too "imposing".
By starting her position in the influence at Les Secrets de Loly, Alexia began a transition under the sharp eye of the social medias pole. So you can hear her talk about her transition in this ce post Instagram.
She used the Tropical Détox over several weeks to get rid of all the toxins from coloring and old hair routines and to be able to start fresh. And 1 month after her first use, she saw the result, and what a result! She found a type of hair that she no longer suspected: beautiful waves and curls!
"When you've always straightened your hair, you don't know your true nature. It's only after I used natural products and made a transition that I discovered myself. It's crazy that after 25 years I realize I have wavy/curly hair!"
The difficulties of adopting new habits
But this hair transition, which she has not yet completed, is not every day easy. You should know that a hair transition can take up to 1 year depending on your history. It can even take much longer, if you straighten your hair, bleach or straighten your hair for example. But the most important thing is not to give up and try to understand your hair!
At the beginning of her transition and the discovery of her double texture, Alexia loved her natural hair and received a lot of compliments on it but was not yet completely comfortable to fully assume her true nature. She confides to us that it is a complicated in-between and that even today, she feels like straightening her hair when she sees old photos.
But what helps her on a daily basis is to see her wavy/curly hair becoming healthier and more beautiful thanks to the products and good gestures she learns.
Her pride: learning and results:
Today, when she looks at her hair, she feels it is shinier, more defined and fuller. She's still learning every day, but she's proud of her "beautiful little mane". Almost a year ago, she started her Les Secrets de Loly's hair routine and was looking for the right accessories for her wavy/curly texture. Today, she regularly uses the Kiss Towel, the Rainbow Mist and the Skurlchies.
And LSL in all this?
Love, caring and honesty
"For me, we bring a lot of love and kindness because we respond to everyone. We advise, we educate and we help a lot of women to find themselves and to feel better. Since I arrived, I really realize that it is done with sincerity. At the Natural Hair Academy, I've been able to speak with several women who have told me that brands like Loly's Secrets have helped them feel more confident. And I agree with them 100%: I feel more radiant, more beautiful and unique because of my hair and my arrival at LSL."